This shop has been compensated by Collective Bias, Inc. and its advertiser. All opinions are mine alone. #BigLotsHoliday #CollectiveBias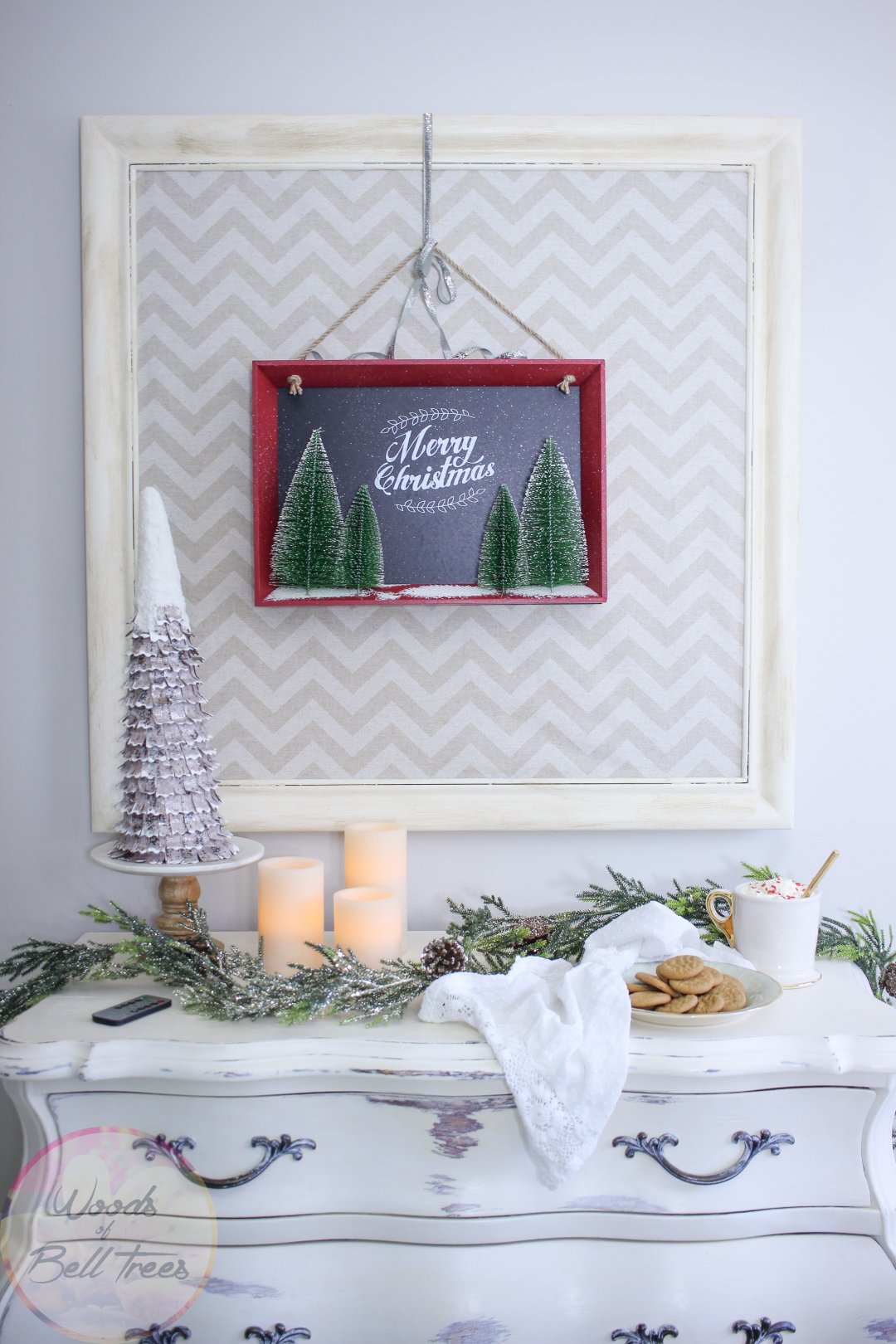 Earlier in the year I made plans to redo the office, to help make it a space where we could work and hang out as a family. Sadly, there were home repairs that needed to be done and the office makeover was quickly taken off the to-do list. Luckily I was able to make changes to my office makeover plans, making the project possible. Once the office was complete, I took a look around and thought "you know, this space is so wonderful now, with space to decorate, I think I will jazz it up it for Christmas". I put together a few Christmas ideas, and we hopped in the car and headed to Big Lots. Big Lots helps me check more off of my list and get great quality, name brands, and trend right items, all at a great value! From small scale items to large scale items, Big Lots carries high quality home decor, perfect for adding festive holiday touches to your home!
So are you ready to see what we found at Big Lots, and see how we used our finds to decorate the office? Then let's go!
Christmas Office Tour

As soon as we walked in the door at Big Lots, I was greeted by something I love: candles, but not just any candles, flameless LED candles! I picked up a set of three ivory flameless LED candles that look lovely here on the console. The candles came with a remote, that allows you to turn them on and off, put them on a timer, increase or decrease the light output and even turn them from flicker to a nightlight! I will be using these even after the holidays, as they bring a lovely ambiance to the office! There is nothing like candlelight to welcome in the holidays!

One of my favorite Christmas decorations that I picked up at Big Lots, are these fantastic glittered garlands! I wrapped two of the evergreen garlands around the curtain rod and when I stepped back, I was over the moon, they made the space look even better than I had imagined! I nestled another evergreen garland on top of the console and nestled yet another, on top of the armoire. Creating repetition with the Christmas garlands helped make the room feel cohesive and pulled together.

As we shopped, I thought it would be nice to grab some wrapping paper so I could make a gift wrap station. One of the employees was stocking and arranging all of the lovely papers, and she so thoughtfully moved merchandise out of the way, so it was easy to shop! I selected a plaid wrapping paper and a kraft wrapping paper, that was scattered with plaid deer! Little Man was enamored by a wrapping paper that was covered in adorable baby animals. The wrapping papers we picked out, will be so much fun to wrap all of our Christmas gifts with!

I picked up this great Snowy Bark tabletop tree – the "branches" look just like birch wood, for a great farmhouse/woodland look. I set the tree atop a small cake stand and placed it on the console, next to the flameless LED candles, which gives them height. As we browsed the aisles full of winter decor, I spied this gorgeous chalkboard wall decor with 3-D trees – seriously, how fun is this?

I like to keep a selection of goodies stocked during the holidays, so I stopped by the food section at Big Lots and grabbed some delicious cocoa mix. Guests always appreciate sweet treats as does "Santa"! The console is a great place to nestle holiday goodies, as they are within easy reach! As we were shopping, I noticed how neatly the merchandise was lined up – tidy merchandise truly makes shopping wonderful!

It was incredibly hard to narrow down my selection of Christmas decor, and that was made even harder, when I found this fantastic NOEL pillow! After discovering the throw pillow, I remembered passing by a display of faux fur throw blankets. I quickly made my way back to the blanket display and selected one that complemented the pillow. I spend many hours in the office and I wanted to make the space extra cozy for the holidays. The pillow and throw blanket instantly brought that touch of cozy that I was looking for.

Lastly, Little Man found a sweet little Christmas tree and he was absolutely thrilled about his find! We set the tree up and placed it on the desk by our gift wrap station. The little Christmas tree finished off our decorating, just the way we had hoped for!

As we checked out, the cashier was so accommodating, she took a lot of care in wrapping our purchases – some of the items needed a little extra care, and she made sure to ask me how I wanted them wrapped! Big Lots is my go-to for all of my holiday decor needs, because I always find decor that I love!
The holiday season is just around the corner, and Big Lots has everything you need to prepare your home for the season! Have you started your Christmas decorating yet?